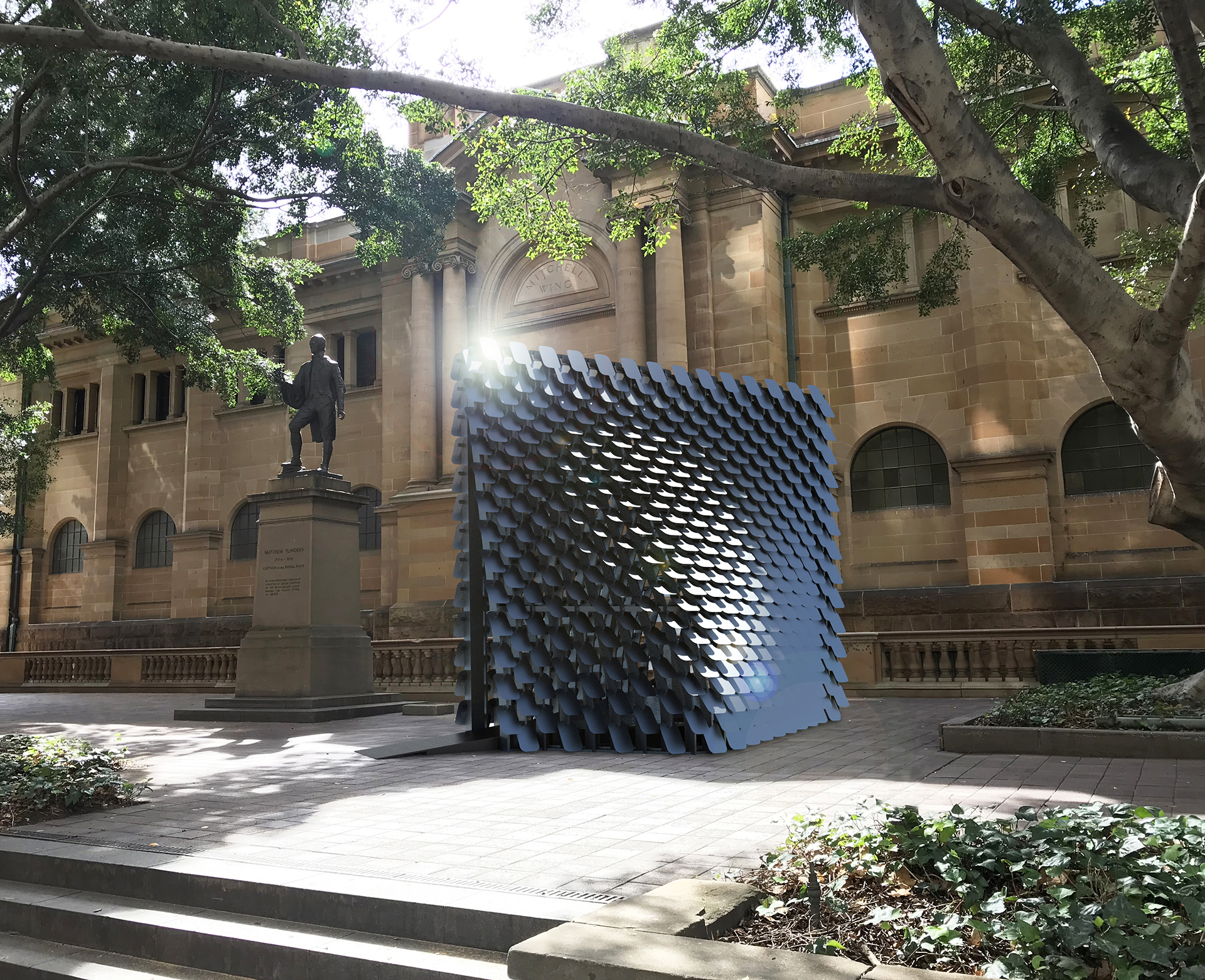 17.9.2018
'Listen' to priceless paintings from the Library's collection when the new Michael Crouch Family Galleries open on 6 October.
This architectural sound lab created by DX Lab fellow Thomas Wing-Evans, in collaboration with the DX Lab, is a sonification of 44 mesmerising artworks featured in the Paintings from the Collection exhibition.
The multi-channel, outdoor soundscape works by identifying different tones, complexities and colours in the paintings, as well as metadata such as location and date.
80Hz: Sound Lab's stay at the State Library was extended until November 26, 2018.
This project is supported through a gift to the State Library of NSW Foundation.
Read the three part series about the making of 80Hz here.