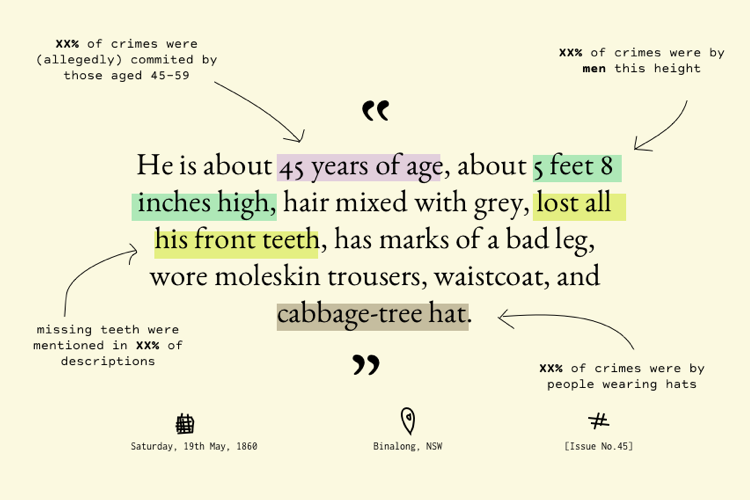 12.12.2019
Digital Drop-In: Brett Tweedie
We are thrilled to have our next Digital Drop-in with us, Brett Tweedie. Brett is a creative technologist researching, designing, and building interactive data visualisations. Brett has been a Google News Lab Fellow (2018), and produced work for a variety of organisations such as the ABC, The Museum of Applied Arts and Sciences, The Conversation, The Guardian, Fairfax, MoAD and Human Rights Law Centre. He was shortlisted for a Walkley Innovation in Journalism grant (2016).
We have admired Brett's work for a long time and we are very excited to have him work with us in the DX Lab using the Library's data.  This is what Brett will be working on.
Post below by Brett Tweedie.
What We Value, We 
Measure

 Steal: A look at early NSW through its recorded crimes.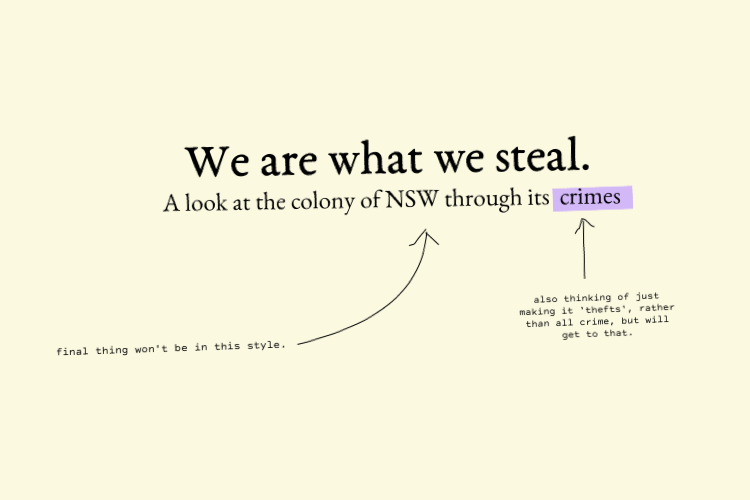 NSW in general, and Sydney in particular, has a rich history of criminality. But crimes don't occur in a vacuum, they're a reflection of the values and environment of the time and place in which they occur. So to are the decisions about which crimes are recorded, and how they are recorded.
The idea is to use the 'New South Wales Police Gazette & Weekly Record of Crime' from 1860 onwards to see how NSW changed over that period. But this isn't a 'law and order' piece, the idea is more to show how a data set that is primarily about one subject – in this case crime – can be used to reveal aspects about a whole range of other subjects, such as fashion, technology, health, wealth, population growth, language, racism etc by looking at the descriptions of what was stolen, by who, where, and when.
The ~40 years of data will be downloaded via the Trove API and presented online as an interactive data visualisation.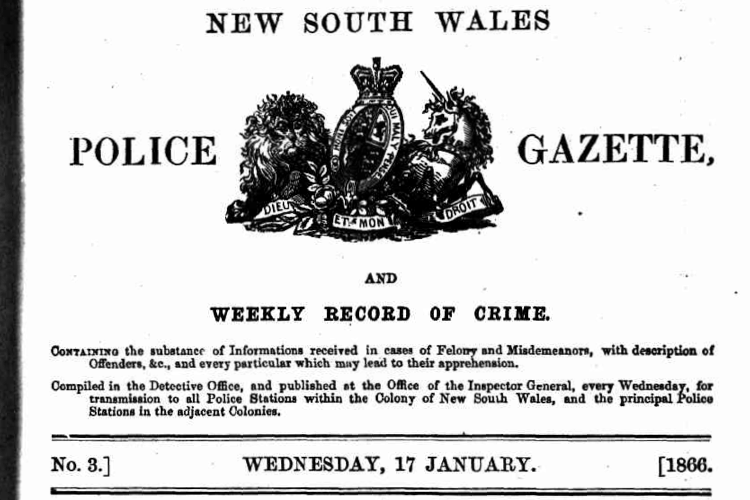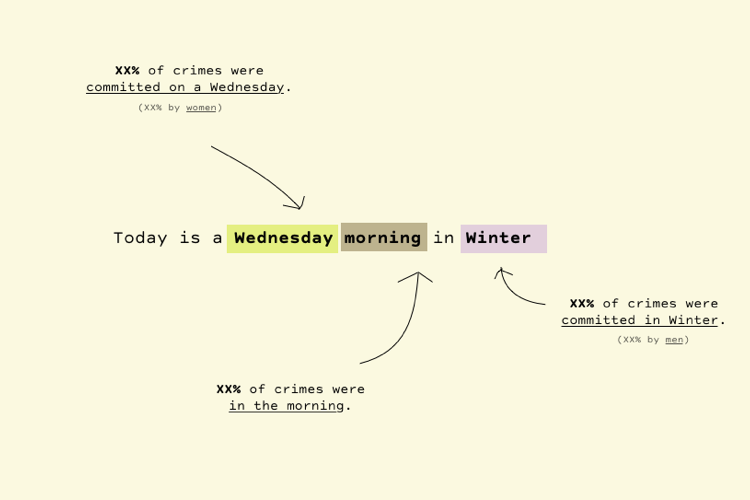 Stay tuned for more news on this project soon.