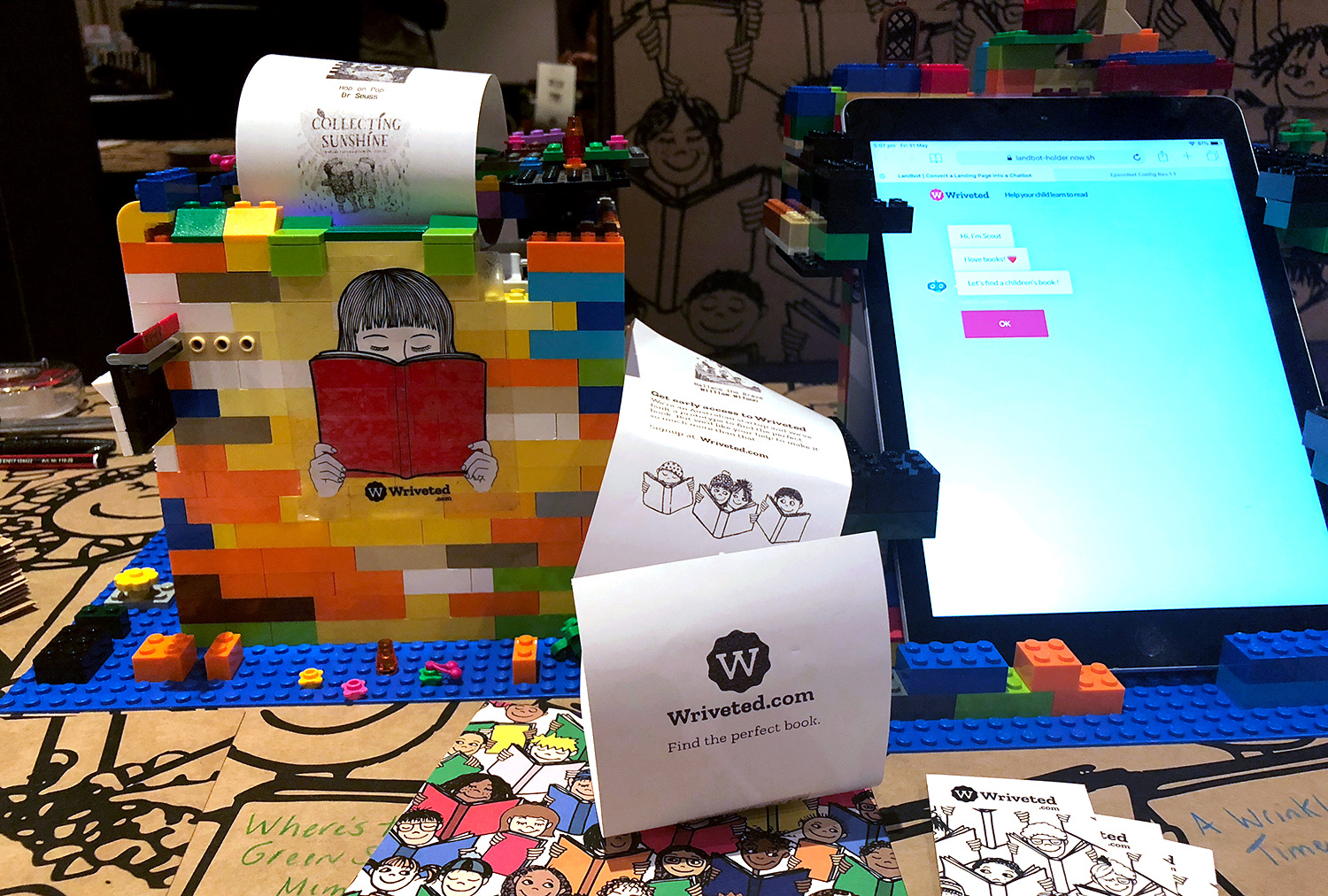 3.7.2019
Digital Drop-In: Meena Tharmarajah
The DX Lab is pleased to announce that our next Digital Drop-In research project is with Meena Tharmarajah.
Meena Tharmarajah is a multi-award-winning experience designer and researcher focused on children and families. Her career as a maker and product innovator has spanned the realms of storytelling, games development and data, most recently working with world leading engineers at CSIRO's Data61. She has led research, idea development and production within teams at the Australian Broadcasting Corporation including development of the much-loved ABC Play School apps for iPad and the AACTA award-winning 3D online documentary, Gallipoli the First Day.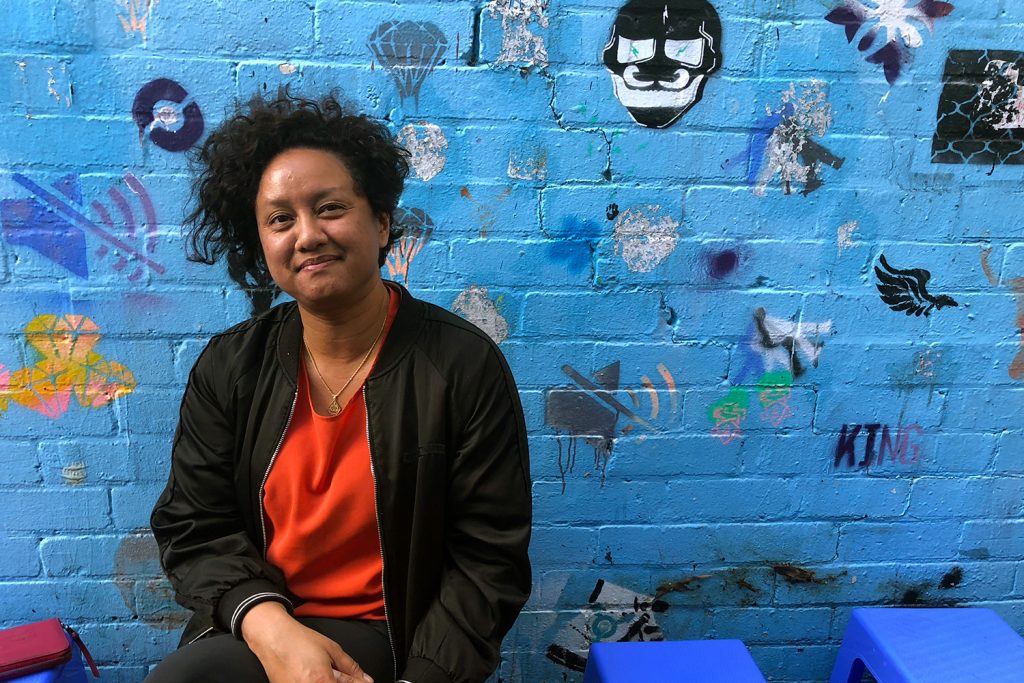 Meena is developing a web-based, chatbot interface designed to be a simple and engaging way for children to discover books for themselves. Behind the scenes, the book recommendation engine maps reading ability and interests. A child's interests are determined by asking the child to select media content they prefer. Regardless of a child's exposure to books, or understanding of existing book categories, their tastes and interests can be quickly determined and then matched to books they will enjoy.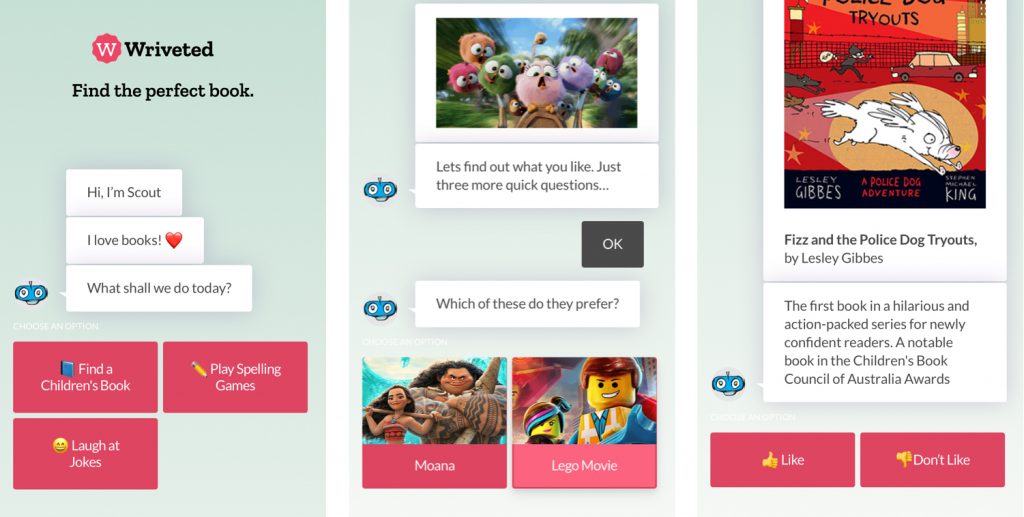 When I was a child I discovered a shelf of books in my local library purely devoted to fairy tales. I think I read every book on that shelf. Many children haven't discovered that shelf of books they love, and there is a growing body of research showing children are reaching high school without effective strategies to find books that match their interests – which limits their reading. The idea behind the 'Wriveted' chatbot is that children quickly discover books that match their interests using a conversational interface designed just for them. Children are placed in charge of their own book discovery. – Meena Tharmarajah
We will be collaborating with Meena to develop her chatbot using data from the State Library's catalogues.
The Library is developing a dedicated Children's Library giving young visitors a special area of their own at the State Library and showcase the best of Australian children's literature. This will provide an engaging, browsable area for children and families to explore the breadth and diversity of our unique children's literature collection.  With this in mind, we are able to use the data sets created to order all the books for this new children's library and train the chatbot with this specific data set.