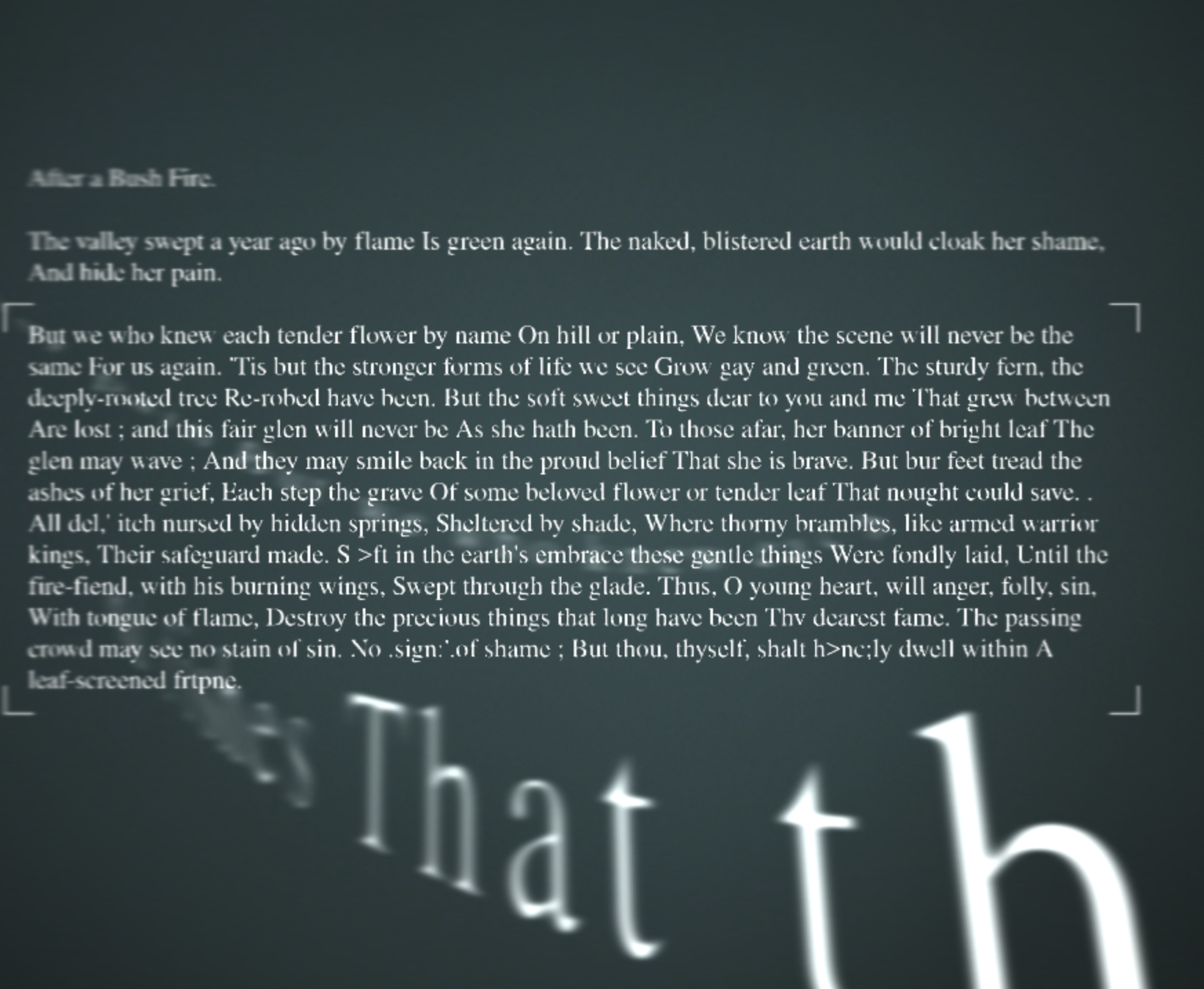 24.12.2020
Digital Drop-In: Poetry in Motion
Poetry in Motion is an interactive experience created by Collider as part of the Library's Digital Drop-In. Imagined by Creative Director, Andrew van der Westhuyzen,  and developed and produced by Andrew Wright and Annabel Stevens of AX Interactive, the aim was to explore how to present large volumes of text that comes in the form of OCR (Optical Character Recognition) data digitised from the Mitchell Library collections. This large collection focuses on Australia, documenting the history and society of Australian people that includes European exploration and discovery. The collection includes a wide range of formats, books, maps, works of art, photographs, coins, stamps, magazines, ephemera, sound recordings and electronic resources. It is the pre-eminent collection of Australiana in the world.
A big challenge with data from large-scale digitised collections is that it can be difficult to explore via the traditional search-and-return catalogue experience. This experiment is looking for a different and more visually appealing way to view the data, which in this case is purely text.
Initially, this experiment was conceived as an in-gallery experience via a large-scale projection that would immerse the visitor in text. However, due to COVID-19 and lockdowns,  we decided to release it first as a browser-based experience. We hope it will be possible to review the in-gallery option later.
Poetry in Motion is an experimental interactive using OCR (Optical Character Recognition) data from the Mitchell Library collection at the State Library of NSW to create a traversable text landscape (in the vein of Google Maps). Pages are visualised side by side with the ability to add thousands of books to view.

Providing both a feeling for the vastness of the Mitchell Library collection (in a macro sense), and the intimacy of the texts (in a micro sense), users can explore and uncover unexpected and serendipitous discoveries through directionally panning and zooming. Click on a paragraph to reveal the poetry in motion. Click anywhere on the page to return to the browse view.  Collider, Poetry in Motion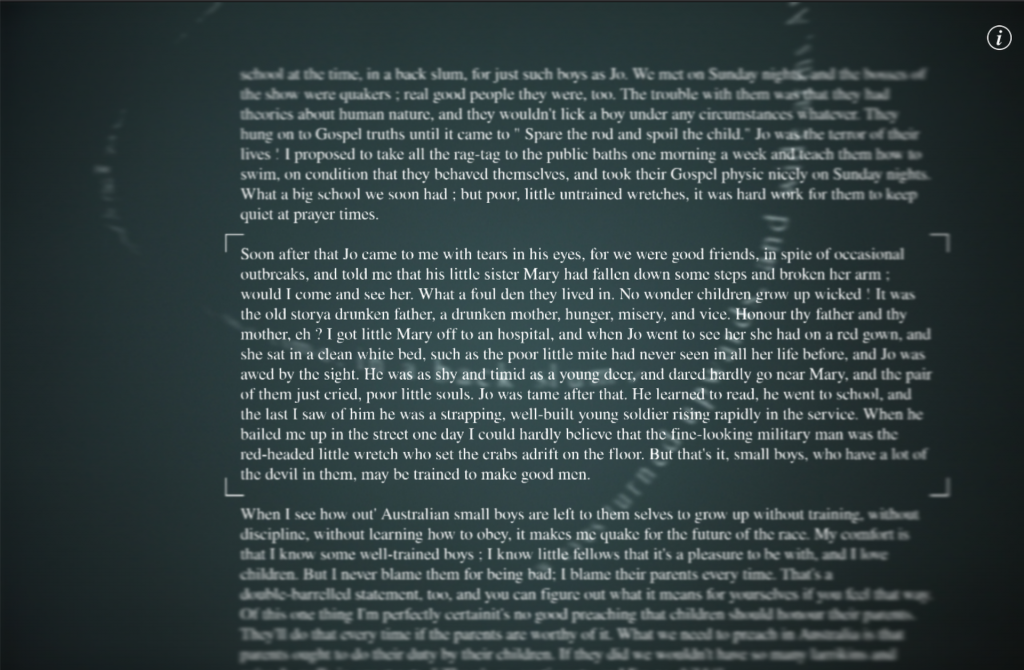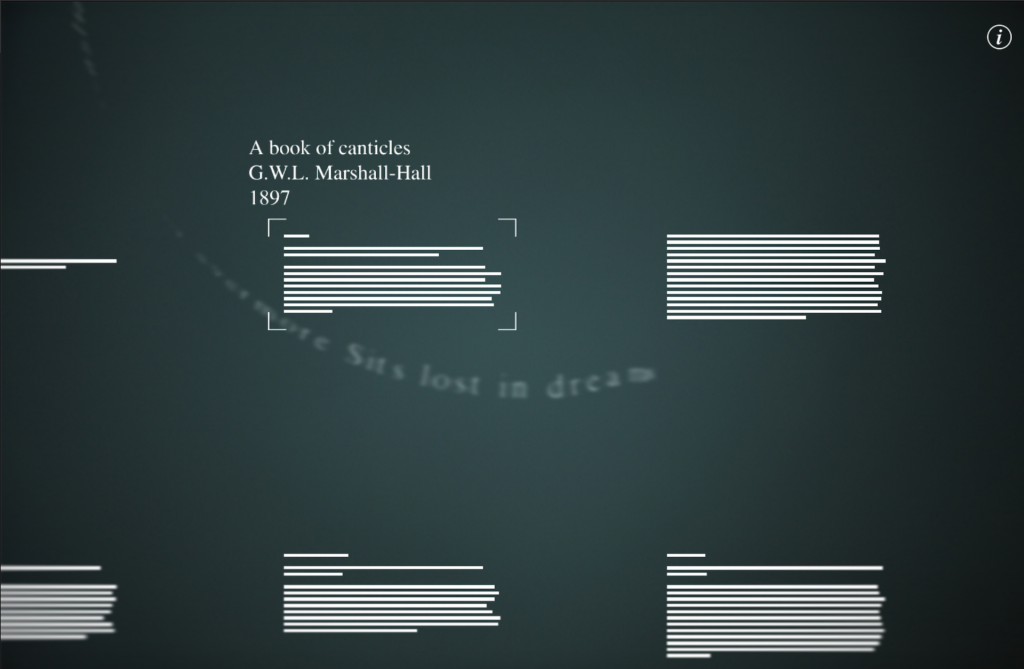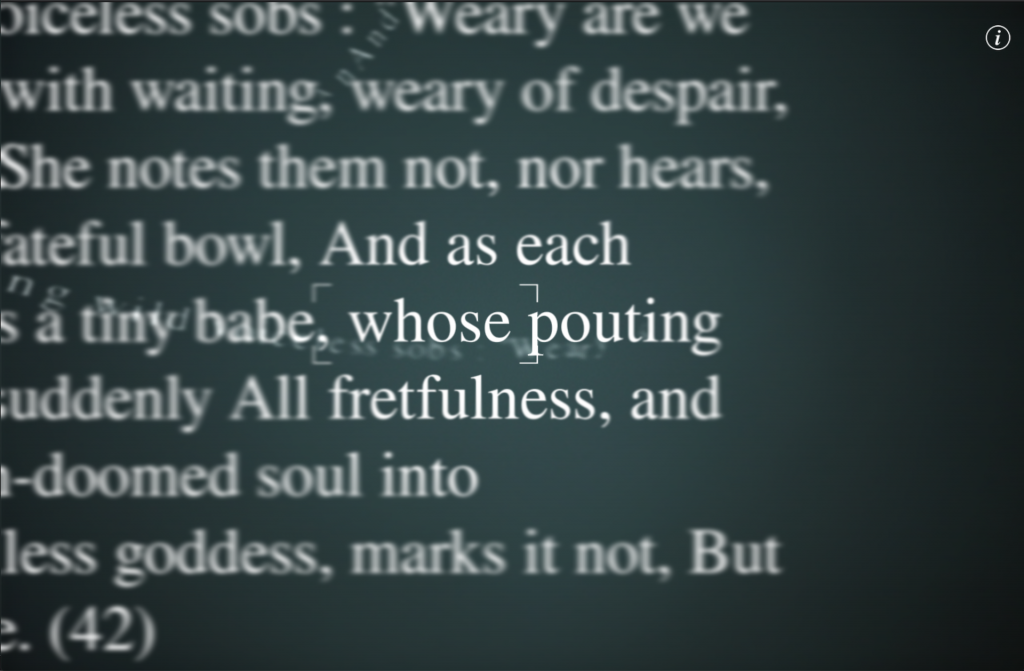 We hope you enjoy this experiment and stay tuned as we explore the next steps for an in-gallery experience.