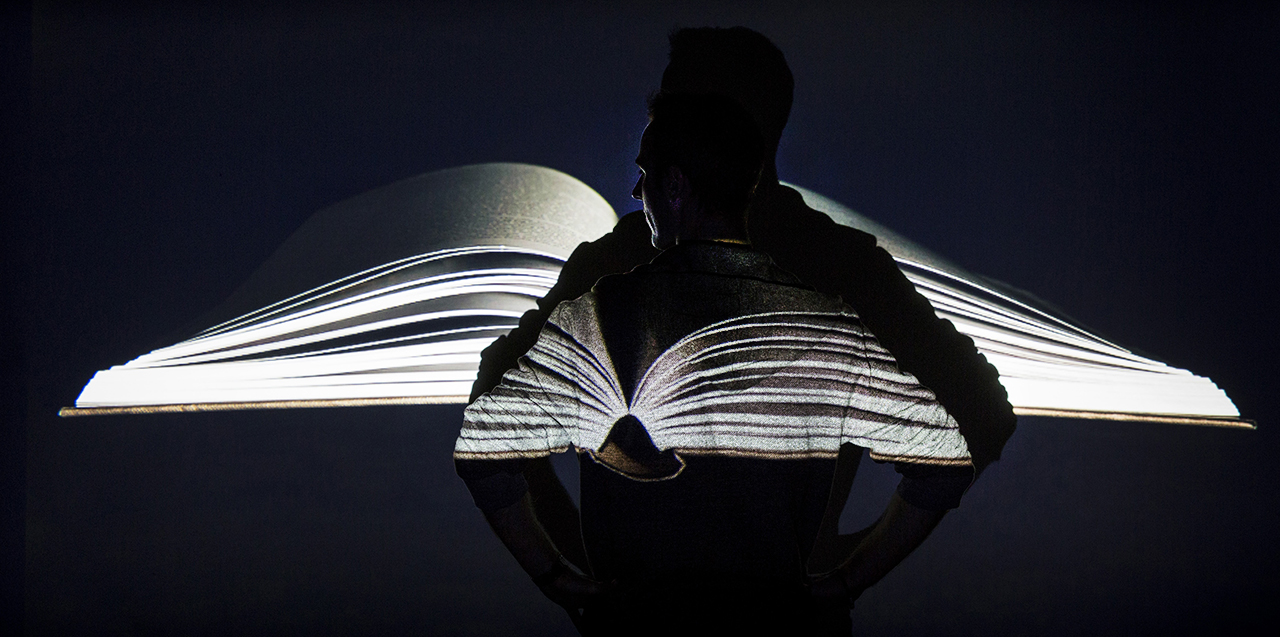 24.3.2016
This fellowship has now closed.
Congratulations to Fellowship recipient Geoff Hinchcliffe. Geoff is Senior Lecturer at the Australian National University's School of Art where he is developing a new Design program. His areas of research are web design and data visualisation, and he has worked with other cultural institutions.
Compelling Collections: improving the utility and aesthetics

'This project responds to the call to create a "more engaging and purposeful experience" of the SLNSW's rich K-12 content such as the Visionaries collection. To fulfil this aim the project proposes production of a system addressing both the K-12 collection audience (students, teachers, etc.) and the K-12 collection curators (educators, archivists, etc.). In simple terms the project aims to:

Improve the collection curation process; making it easier for educators /archivists to create and curate K-12 collections such as the Visionaries collection.
Improve audience access to curated K-12 collections; making it easier and more engaging to work with the curated collections.

In many respects the interfaces proposed here are a hybrid of gallery, retail, and archive; they aim to provide high levels of utility within an engaging aesthetic experience. The curation process will allow educators/archivists to easily tag/pin K-12 relevant records for inclusion in specific K-12 collections. It will provide an easy means to manage curated collections, ensuring they remain relevant to the associated curricula. In terms of improving the collection interface, the potential here is to adopt innovative and engaging modes of presentation melding concepts/techniques from graphic design, data visualisation, and interactive design. The collection interface should reveal more of the wonderful qualities of a collections' rich artefacts while also providing tools/techniques that improve search and discovery. The collection interface will also support the ability for students to tag/collect items into their own curated list.
---
Are you passionate about English & History and have experience in web development? The Sydney Grammar School and State Library of NSW Digital Learning Fellowship is your opportunity to engage with the Library's rich heritage collections transforming the Visionaries content into an exciting interface and learning resource for teachers and students. The Sydney Grammar School and the State Library of NSW Fellowship has been designed to support the creative and innovative use of the Library's rich collections with a specific emphasis on promoting collections and items which are strongly relevant to a K-12 schools audience and curriculum.
This digital Fellowship promotes innovation, partnerships & collaborations, experimentation and the creative use of the Library's data via a new interface. This digital Fellowship is for developers in the digital humanities particularly within the Gallery, Library, Museum and Archive (GLAM) sector.  The Fellowship is valued at $10,000.
For 2016 the Library wants to build on its successfully Visionaries program.  The Visionaries program identified items in its collections which supported the schools curriculum. These items were digitised and loaded onto the Library's website, but their display was not easy to search and use. Visionaries did provide rich curriculum relevant digital content but to capitalise upon its strengths, a new interface is required to create a much more engaging and purposeful experience than it currently has (currently a simple list of resources linked to relevant curriculum stages). This opportunity will allow us to improve delivery by arranging, linking and displaying content in ways which would more effectively meet the needs of teachers and students.
The successful developer will work in collaboration with The DX Lab, Learning Services and curatorial staff to build innovative collection focused, school-relevant digital experience for K-12 students and teachers. The resource must be built around State Library collections and services, and must engage with the curriculum.
The successful fellow will report to the Mitchell Librarian and other designated Learning Services staff who will help with enquiries, and provide direction and advice for using the Library's collections and resources.
The Fellowship can be carried out over a 6 month period and is valued at $10,000. A progress report should be delivered to the Mitchell Librarian or other designated staff eight weeks after the fellowship has commenced. The successful applicant will be paid in two instalments: the first on taking up the Fellowship; and the second on the delivery of a satisfactory project at the end of the fellowship.
To apply for this fellowship, fill in the online application from here.  Applications close 15th April 2016.
The judges on this panel include:
Richard Neville, Mitchell Librarian and Director, Education & Scholarship
Megan Perry, Manager Learning Services
Paula Bray, DX Lab Leader
Q: Will I have to build my idea into an online experience?
A: Yes, we want an interface to go live.
Q: Will I be provided with office facilities and a computer?
A: Yes, you will have a desk and computer supplied but we are assuming you would probably want to bring your own equipment.
Q: Will the Lab developers help me with my project?
A: Yes, they are here to assist but you are expected to build and deliver your project.
Q: Do I have to be associated with a University?
A: No, you don't necessarily have to be associated with a University.
Q: When can I take up the fellowship?
A: The fellowship needs to be completed by December 2016.
Q: Are there any age restrictions?
A: Yes, you need to be over 18 to apply for our fellowship. We hope to do something for under 18s in the future.
Q: Can I apply if I live overseas?
A: Yes, but you are responsible for all necessary travel arrangements.
Q: What data will I be working with?
A: This fellowship requires you to work with one specific data set to build an exciting interface using the Visionaries data set. See the document in the post.
The images below are some examples from the Visionaries data set.
If you are the successful fellow we will supply the data set to you in a spreadsheet and via our new API's but you can look at the content in this document for now.
The Fellowship is generously supported by: