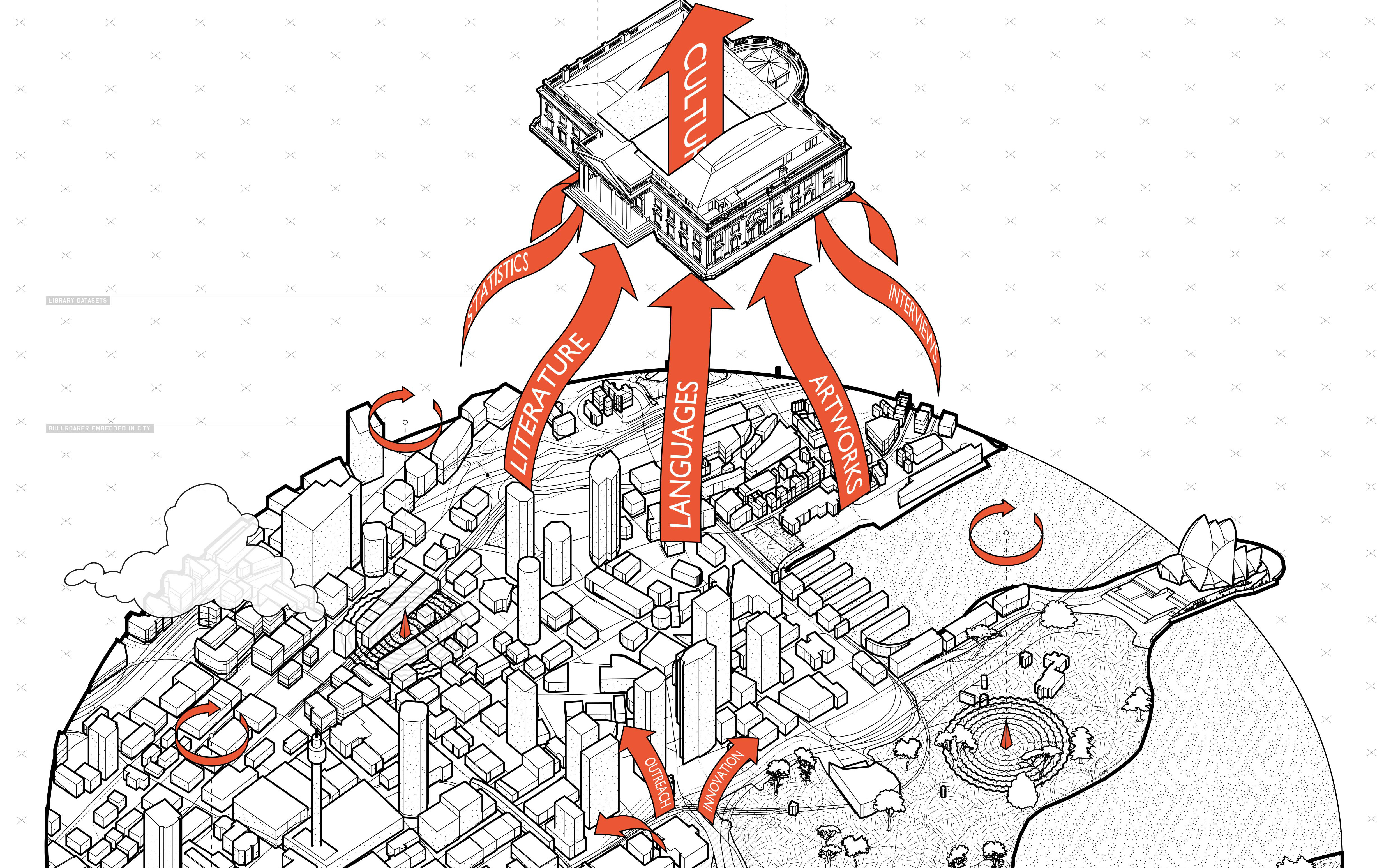 9.11.2017
The DX Lab is thrilled to announce that Thomas Wing-Evans is the 2017 DX Lab Fellowship winner with his proposal 80Hz.We received a high quality of applications and we are delighted to have read through such innovative ideas by the various Creative Technologists. We would like to thank them for their ideas, dedication and time to put in proposals.  This year the judges consisted of:
Richard Neville, Mitchell Librarian and Director of Education and Scholarship
Paula Bray, DX Lab Leader
Kate Curr, Manager Digital Strategy and Innovation.
Elisa Lee DX Lab Inaugural Fellow, Visual Communicator and Interaction Designer
James Boyce, Creative Director, Grumpy Sailor Creative
This fellowship has been specifically set up to support the creative and innovative use of the Library's collection data.  It promotes innovation, partnerships, experimentation and creativity using the Library's data via new interfaces and experiences.  This is a unique opportunity for researchers in the digital humanities particularly within the Gallery, Library,Archive and Museum sector (GLAM).
Thomas is awarded $30,000 to further research and develop his digital experience.
The DX Lab Fellowship was supported this year by the State Library of NSW Foundation –through a generous gift by Dr Charles Barnes.
"The winning proposal is a unique way of turning the Library's collection into music" said State Librarian Dr John Vallance.
Summary of project: 
AN INSTRUMENT FOR EXPLORING ART AND LITERATURE THROUGH SOUND
80Hz is an experimental tool and instrument for understanding the library catalogue through sound. Thomas has developed this idea with Martha Hipley and they will be developing the code for 80Hz together. The name 80Hz embodies history, data and sound in one value.
Digitising data does not necessarily make it more accessible. As information becomes abundant, exploring it becomes increasingly complex. 80Hz builds on concepts of data sonification commonly used in the fields of astronomy and oceanography to understand data. However, 80Hz refocusses data science processes onto art and literature in order to explore artistic content. Using this tool, novels, artworks, interviews and transcripts become musical compositions that reflect their emotion and sentiment. Fundamentally, the project connects the data of past and present, translating it into sound, as a common language that can be appreciated by all.
80Hz exists digitally and physically, online and onsite. As a digital tool it is experiential and interactive, allowing users to sonically explore the catalogue elements before researching further. It has a life beyond the fellowship as an adaptable tool for musical exploration of library data. As a physical instrument it is mysterious and performative, inhabiting the library, allowing it to form a connection with the city and making the collection immersive. In the future it will act as a template for the library to explore further ways to combine creativity, data and performance within the city.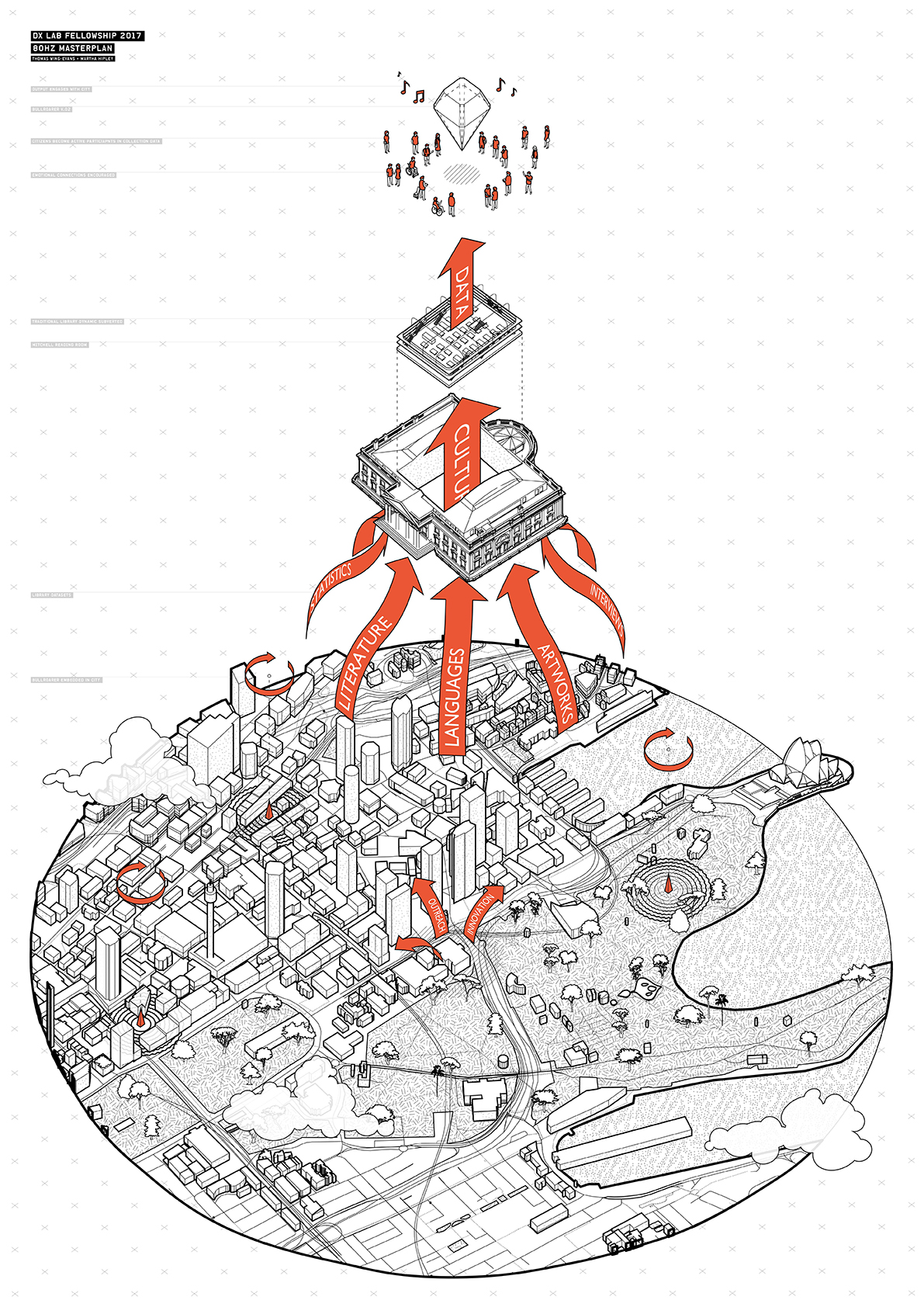 Congratulations to Thomas, we are looking forward to having Thomas join the DX Lab.