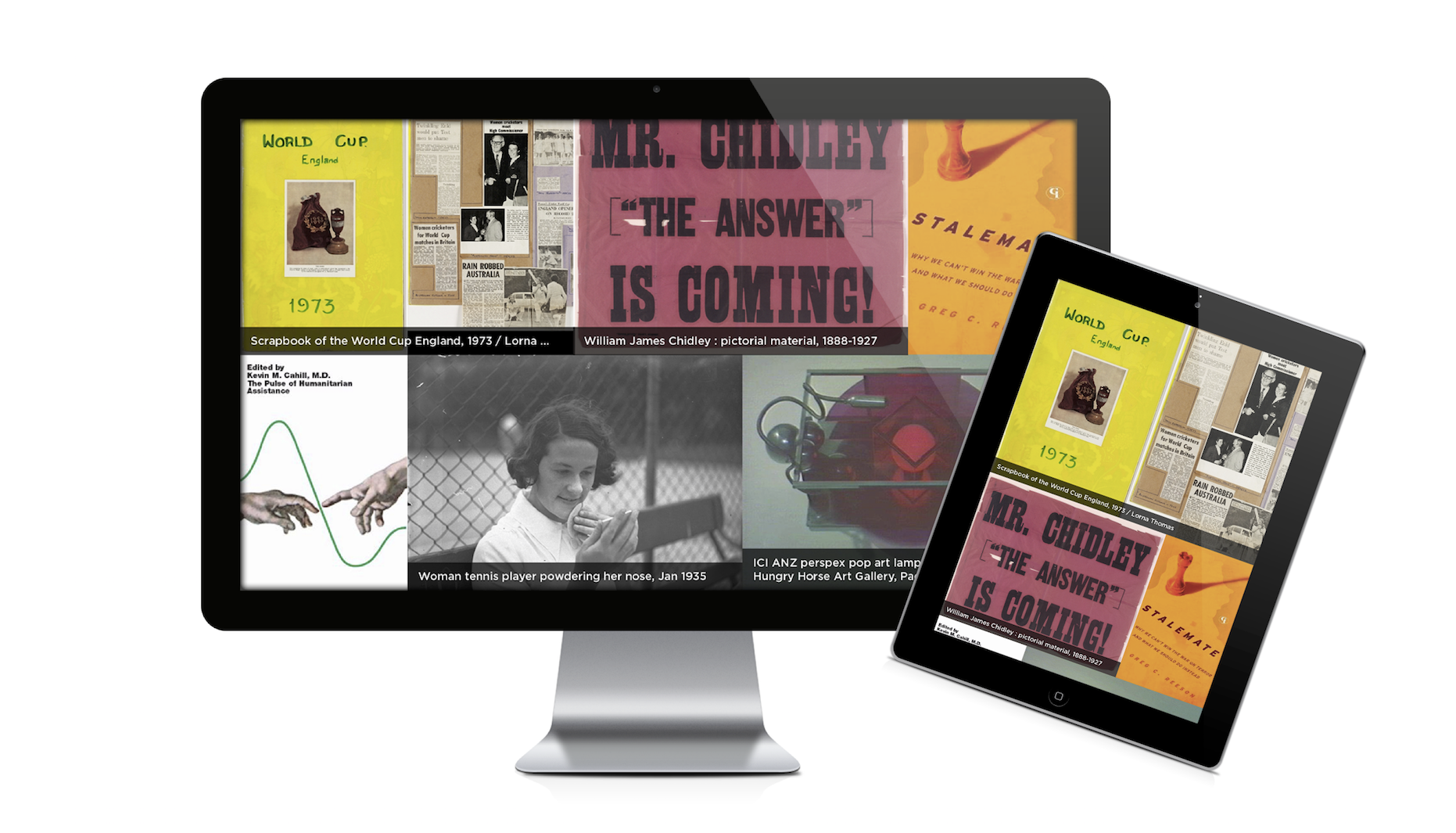 11.12.2015
We are thrilled to announce that Elisa Lee and Adam Hinshaw are the winners of the first DX Lab Fellowship.  There was strong competition for this fellowship and we are delighted to have such innovative ideas presented to us by a range of different creative technologists.  The judging panel consisted of:
Seb Chan Chief Experience Officer, ACMI
Tom Uglow, Creative Director, Google Creative Lab
Richard Neville, Mitchell Librarian and Director of Education and Scholarship SLNSW
Paula Bray, DX Lab Leader, SLNSW
Kate Curr, Manager Digital Strategy and Innovation. SLNSW
"There was a stellar field of applicants for the inaugural DX Lab Fellowship demonstrating the innovation and diversity of the digital humanities field in Australia. This underscores the importance of this fellowship and the opportunity it provides."  Seb Chan, Chief Experience Officer ACMI.
Elisa and Adam's proposal is titled:
'Search and Discover'-A real-time visualisation of content accessed from the State Library of NSW collection.

What occurs when human interaction with the collection, in all its forms, is visualised in real-time and made accessible?  The visualisation and outcomes of the project will be constantly in flux, an organic representation determined entirely by the library's users and its contents. It would essentially be a viewing platform into the collection from the eyes of the people who use it.  We envisage Search and Discover as an elegant and playful real-time visualisation of content requested from the stacks or accessed for online viewing, from the library's collection. This complex information stream would be experienced in a simple and engaging form which speaks to the library staff and the general public. It will invite contemplation of the collection, how it is being used and who is using it.
This innovative project was deemed by the judging panel to be pushing boundaries in digital interaction with data and in the delivery, mixing analogue and digital experiences in an engaging way. This will provide new ways for our audiences to gain access and insights into search.  The research questions they are posing include:
What occurs when human interaction with the collection, in all its forms, is visualised in real-time and made accessible?
How can this information be experienced so it adds value to the library and its visitors?
What behaviours and insights can be deduced?
What effect will it have on viewers?
Can it also serve as an analytics tool?
"I would like to congratulate the winners on behalf of the State Library and thank all the applicants who took the time to put in a proposal. We look forward to having Elisa and Adam join us in 2016 as our newest Fellows, and to see the exciting results the Fellowship will produce,"  Dr Alex Byrne, State Librarian and Chief Executive.
The DX Lab Fellowship was supported this year through a gift to the State Library of NSW Foundation – a not-for-profit organisation which supports key Library fellowships, and innovative exhibitions and landmark acquisitions.
See the media release here.