4.5.2020
Welcome to The Diary Files
The State Library of NSW collects, preserves and supports access to materials that enrich people's lives, now and for the future. The Library collects the documentary heritage — in the broadest possible sense — of people and communities in the ever-changing state of New South Wales.
Collecting in the current time of COVID-19 is an extremely important moment in history that we need to record in our collections. The Library is collecting photos from social media using the hashtag #NSWatHome. We are using our social media archiving tool for born-digital materials and have put out a call to the public to collect ephemera and original materials that will make their way into our catalogue.
Alongside all of this collecting, the DX Lab has been thinking about how we could add another dimension to this.  We wanted to build a participatory, text-only based website that allows anyone to submit, in 300 words or less, anything they want to write about that reflects the moment they are in right now. We have partnered with ABC Radio Sydney's project This Moment in Time and have designed and built a community-driven, diary-based platform, called The Diary Files.
It seems strange to be excited about a project right now, given the circumstance that we currently find ourselves in, but the DX Lab is looking forward to reading your creative writing entries in this new web experience.
This public platform, allows people to share their writing and, we hope, provides a place to feel connected through reading each other's diary entries. It can be anything you want it to be, a poem, a love letter, song lyrics or prose. It can be short or a full 300 words. Your words will become part of The Diary Files that we are collecting to mark this moment in time.
The Build
A couple of weeks ago we set about making this participatory, diary-based website. At first, we thought that we might not have enough time because so much of lockdown had already happened, but we gave it a shot. The Diary Files will be collected by the State Library of NSW and we will continue to keep the website running until at least the end of 2020, maybe longer.
After building our portrait based web experience #NewSelfWales in 2018, we had a similar website infrastructure that we could replicate very quickly and spin up a new version to manage the diary post content we are asking the public to submit. (See our previous post on going serverless with our new cloud architecture.) To get this website built quickly we have kept the user experience and the design as simple as possible.
We've gone with black and white graphics, a monospace font and an animated typewriter that loads as a line drawing on the homepage.  The animation is modelled from this Remington Portable typewriter, owned by Damien Parer, which is in the Library's collection,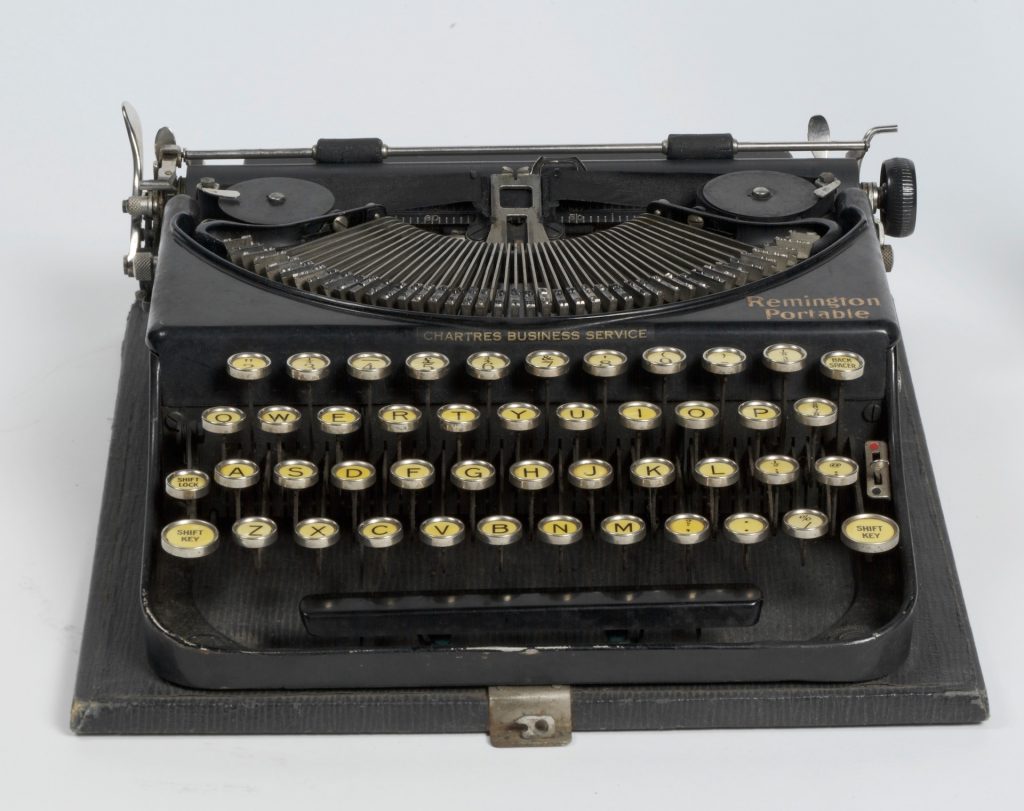 People can submit their entries either using their name or anonymously. The entries will be approved for publication, and a link for sharing on social media will be sent to the writer.
Examples
To kick things off we have asked these well-known friends of the Library to share their diary entries:
We hope you enjoy reading these diary entries and will consider sharing one of your own. You can submit it here.
Stay safe.