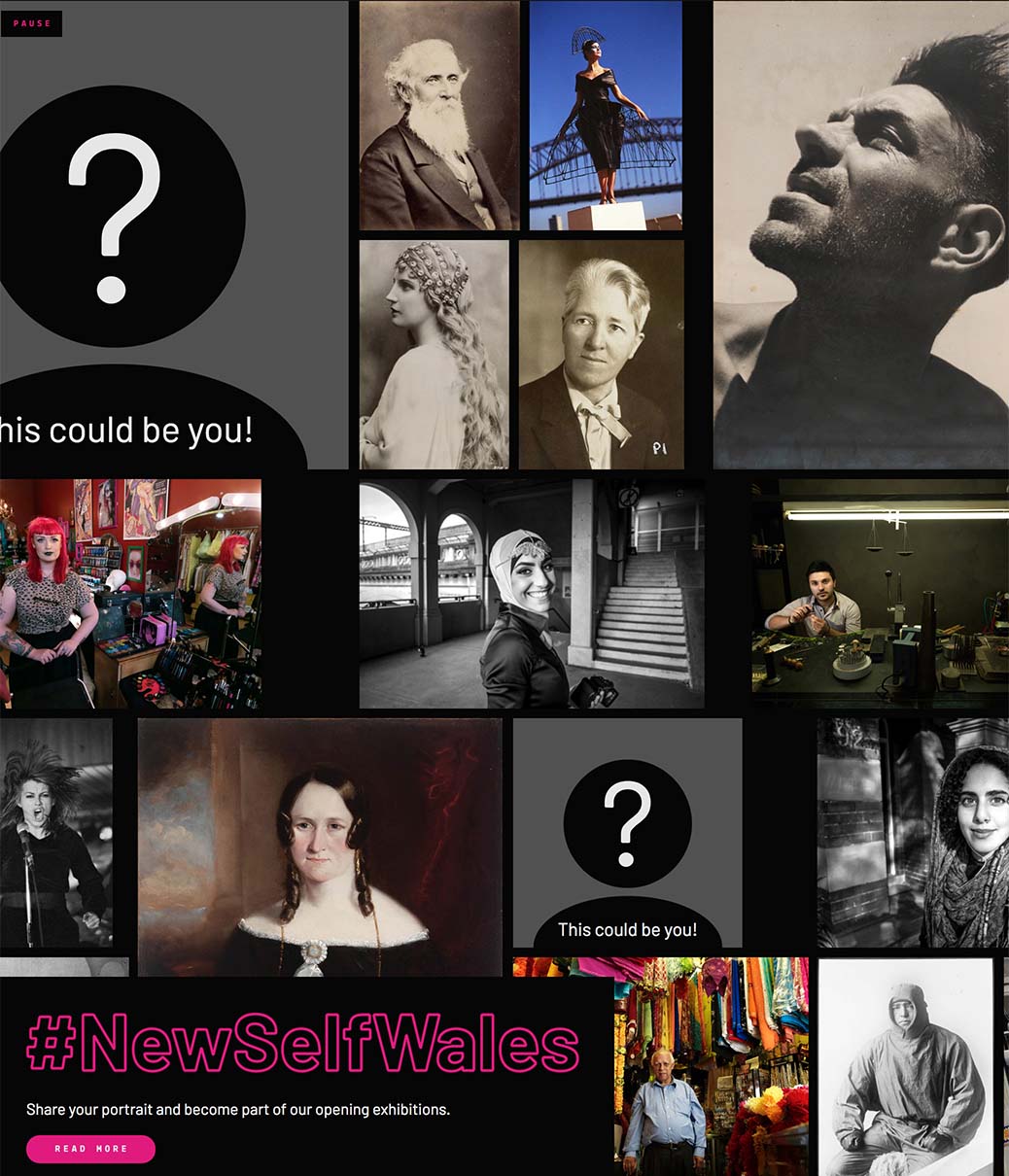 1.6.2018
The DX Lab is excited to announce that #NewSelfWales will be one of the gallery experiences and will be launched in the Library's new Michael Crouch Family Galleries on October 6th.
This exciting innovative digital installation will feature thousands of portraits from the Library's collection projected on the walls of the galleries, allowing visitors to experience these images as they have never been seen before.
We are asking people to upload a portrait of themselves via Instagram using the hashtag #NewSelfWales or use one of the on-site photo booths if they don't have their own Instagram account.  These selfies will be uploaded and mixed in with the Library's collection via a data feed and become part of the immersive in-gallery and online experience.  In this process we are documenting what the face of NSW looks like in 2018.
We will be sharing a blog post on the research and user-experience design process and we will make the Library's collection of thousands of portraits available as a data set.  (Note this will not include the portraits from Instagram)