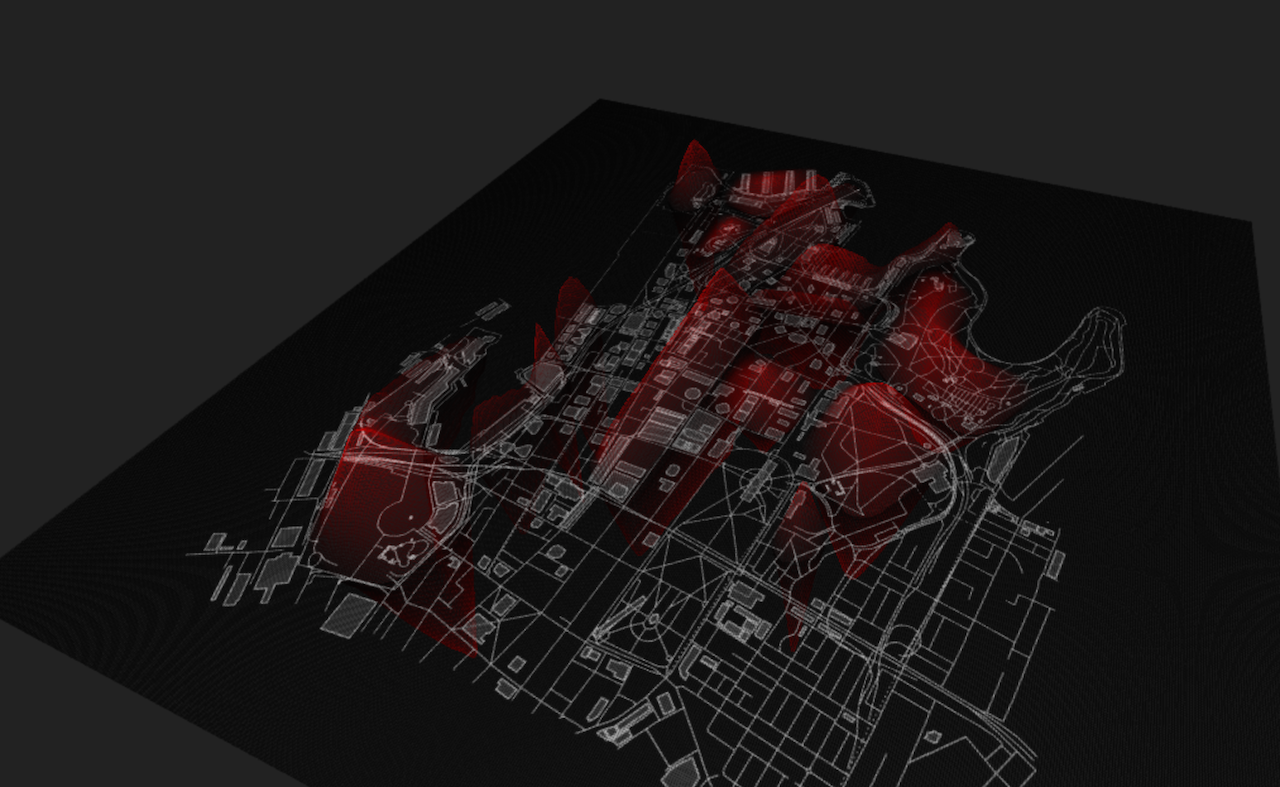 26.6.2015
We are now looking into the design and build of the second phase of Loom. We always intended to have three different ways to experience the same data and to be able to delve deeper into it via each view. The 'Atlas' is what we are working on right now and here's a sneak peek at how this is tracking.
The Atlas view is a mapping view that you can rotate and see content elevations for what has been digitised and what is available 'in the library' but not digitised. This allows the user to see how much data there really is in relation to the specific area.
Some of the aims are:
The user should be able to zoom in and out and around the map. As you move through the years the contours will change colour
The peaks represent digitised data and the contours below the terrain includes the collection items that are to-be-digitised
There will be an ideal opacity between the map, terrain and data results
Clicking 'view records' will take the user to the image gallery
Once in the image gallery the user can click to view an image larger and flip the 'library card' to access the details and the tag view using the same functionality as the galaxy view
You can weave between the two experiences if you choose to
Stay tuned as we finish this phase with Grumpy Sailor ready to go live.