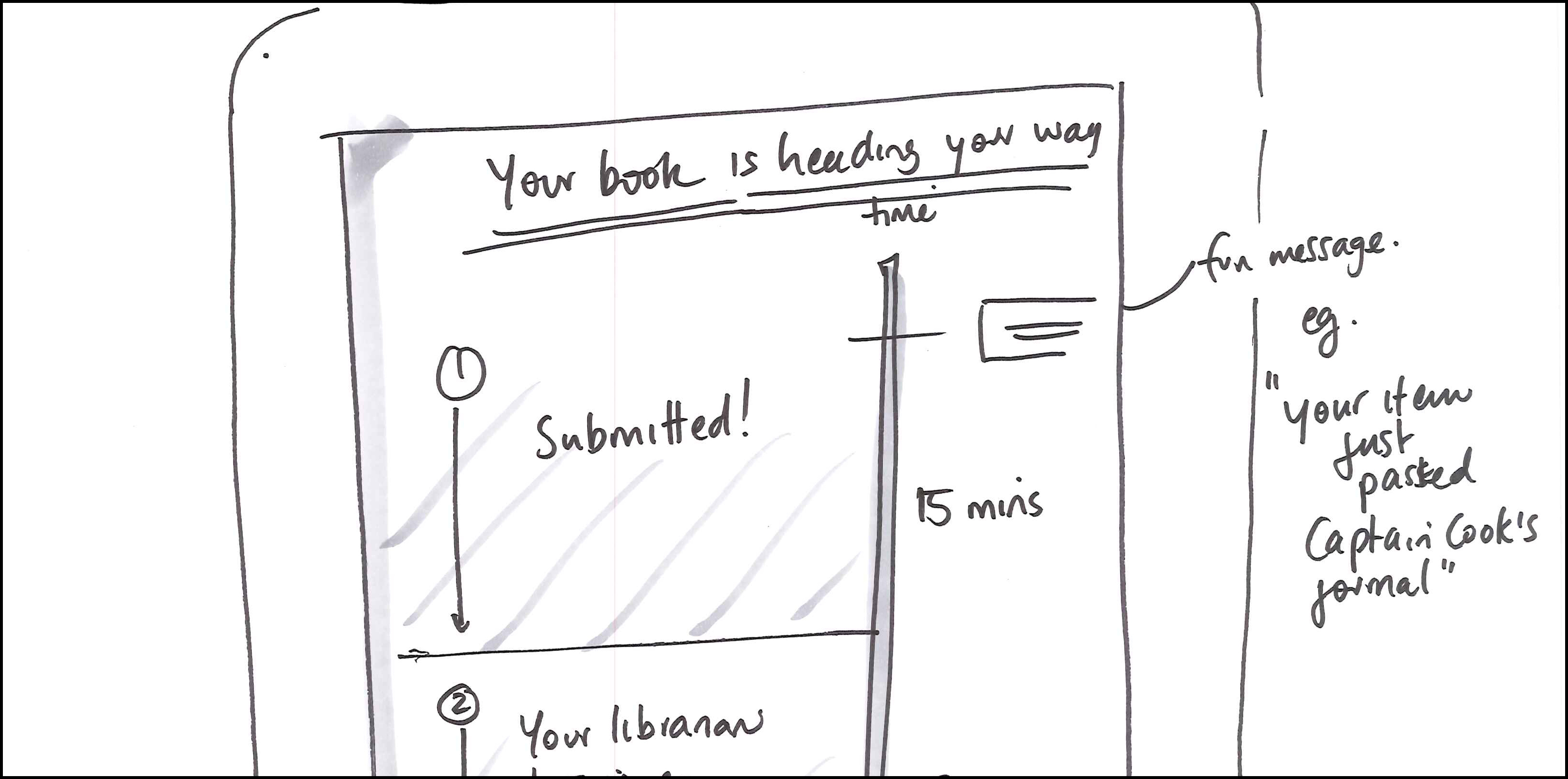 26.5.2016
Thanks to all the participants at our 'Library of the Future: UX Rapid Prototyping Workshop' last Thursday night that we hosted in collaboration with IxDA Sydney. Below are the fantastic sketches that workshop participants made on the night in response to the two briefs that we set. The briefs were:
The Library card of the future: Imagine a library so connected for users that they could experience a vast array of stories and content that they can enjoy anywhere and any time. What would this look like and what would it be. Re-invent the Library Card.
Stack slip tracking data visualisation: Bring the behind the scenes to life in a data visualisation that exposed the complexity that users have when they put in a request for a book. There are 5 levels of stacks underneath the building that no-one really knows exists. It is a hub of activity down there to bring books up to the Reading Rooms.
Thanks to all who attended this evening workshop and for participating with great ideas and enthusiasm. We hope to do more of these workshops in the future.
Photos by Aidan Temple