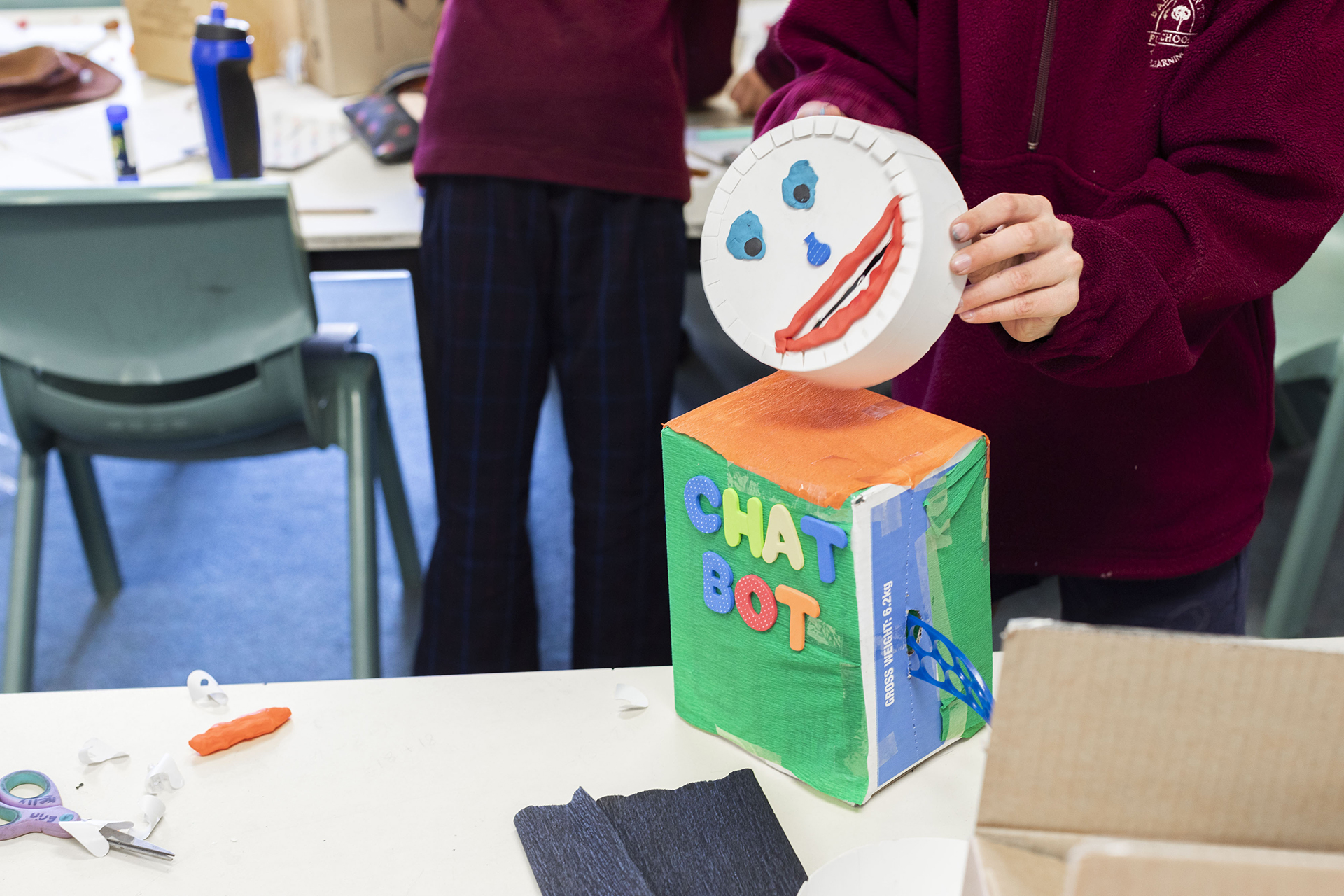 23.8.2019
Children's Design Workshop
Post by Meena Tharmarajah
Design thinking workshops help teams use design processes to generate business solutions –  and they are par for the course in my line of work as a User Experience Designer and Researcher. But last week I got to run a workshop that was really special.
At the invitation of Balgowlah North Public School's wonderful Teacher Librarian, Deborah Horsley, I ran a design thinking workshop with Year 5 students, to inform the Wriveted chatbot experience that I am currently working on as part of my digital drop-in at the Library. I worked closely with Pauline Fitzgerald in the Learning Services Team to refine my usual design thinking workshop to create a series of inspiring child led activities that build into a final product design. 
The Wriveted chatbot is an experiment in understanding how children might find a book they will love to read. Children answer a few quick questions in a conversational interface which results in several book recommendations. Any books that pique a child's interest are then printed out to take away and find.
While the digital interface, data and algorithms required to create recommendations are crucial, so is the physical interface. And really the people best equipped to provide insight on what will really work for children are the children themselves.
The design brief required the students include a touchscreen for the chatbot, and a place for the print of the list of recommended books to emerge. Most importantly the design needed to be engaging and clear on its purpose as a book discovery chatbot. Before any sketching began the pros and cons of the initial Lego prototype, and various other designs were discussed and voted on.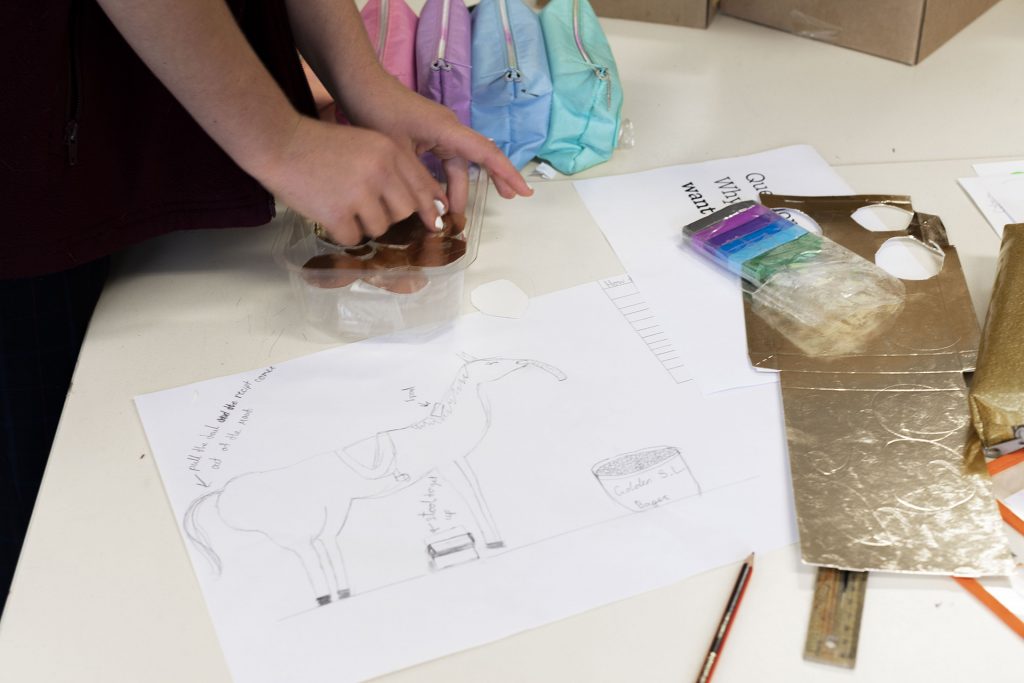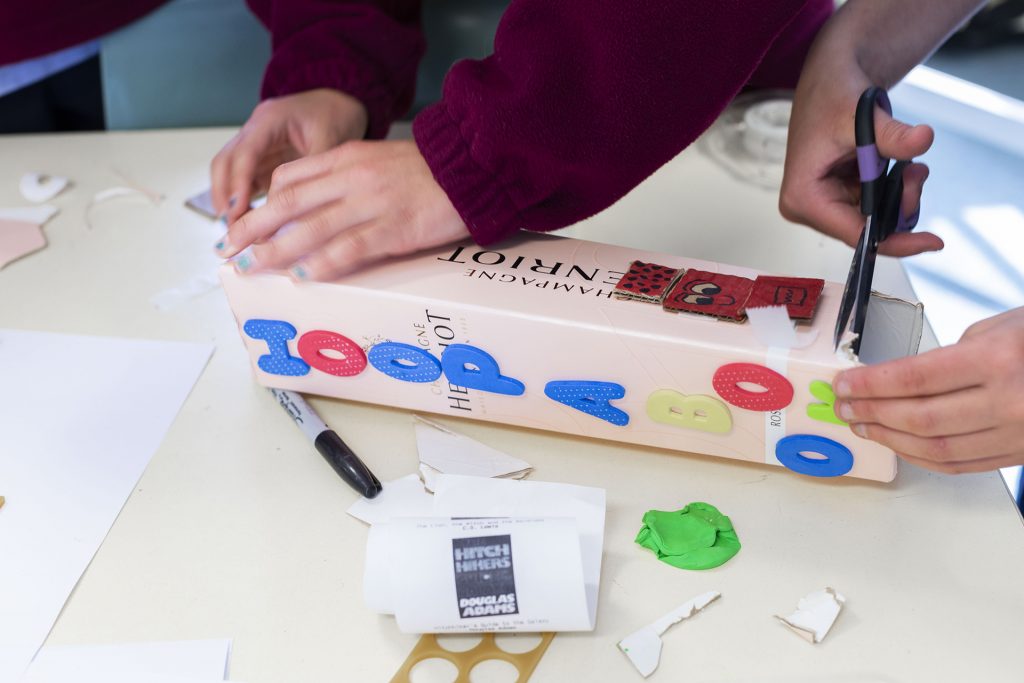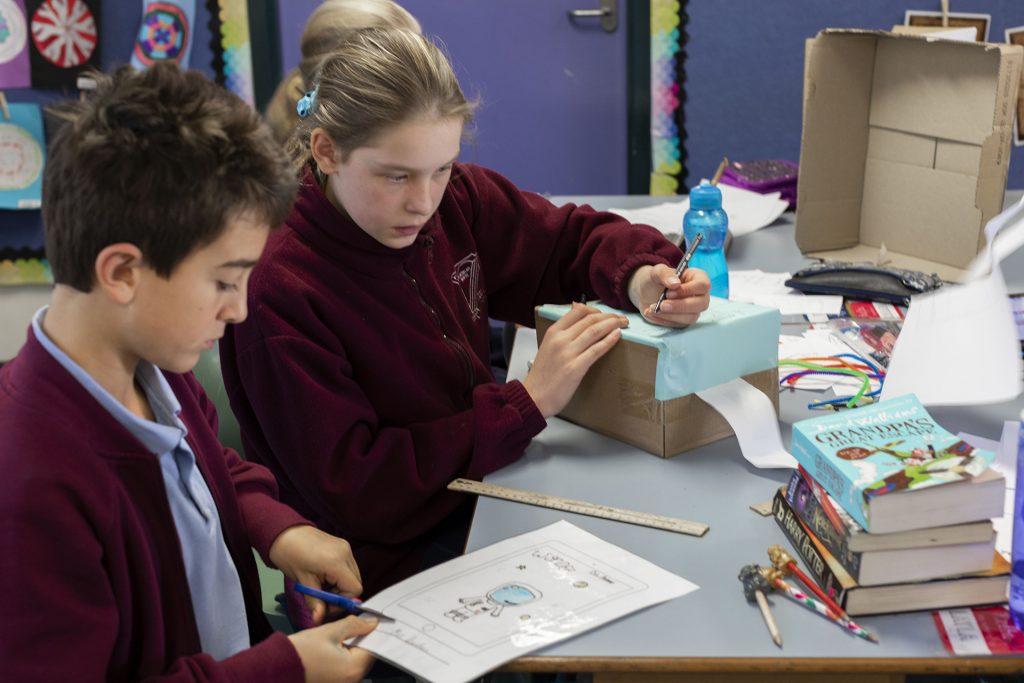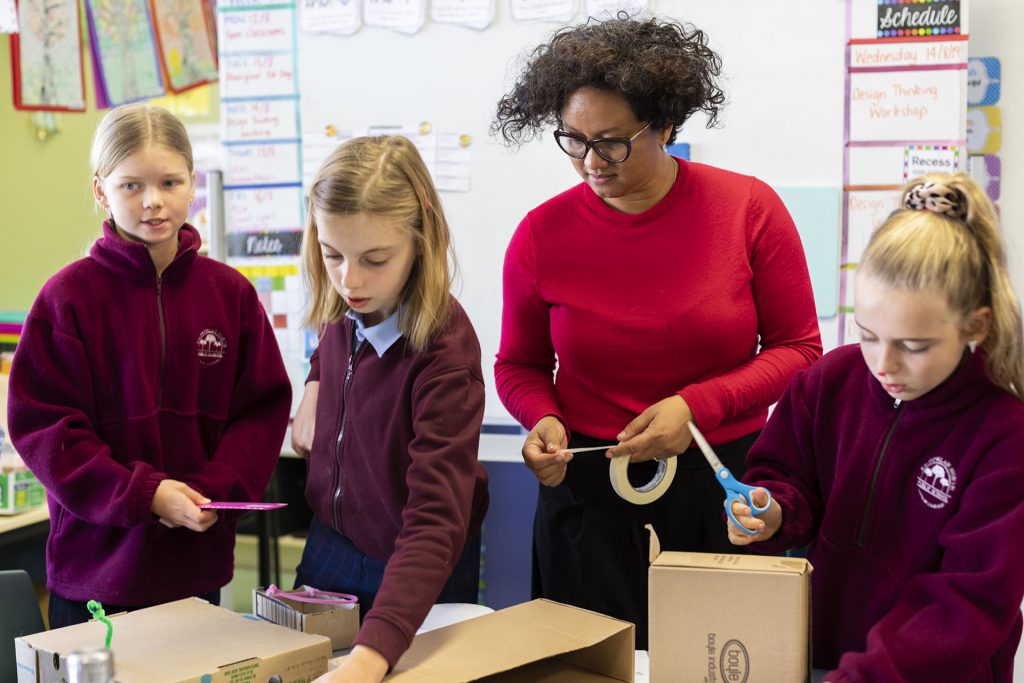 The workshop followed a standard design process: research, design, critique and iteration. Students started out working on individual sketches, they then worked in small groups to combine their best ideas, before building a 3D prototype of their design in just 40 minutes.
In their groups students had 1 minute to pitch their finished design to the other groups. At the end of the presentations children were given stickers to place on their favourite designs.
The designs that emerged were engaging, funny and whimsical…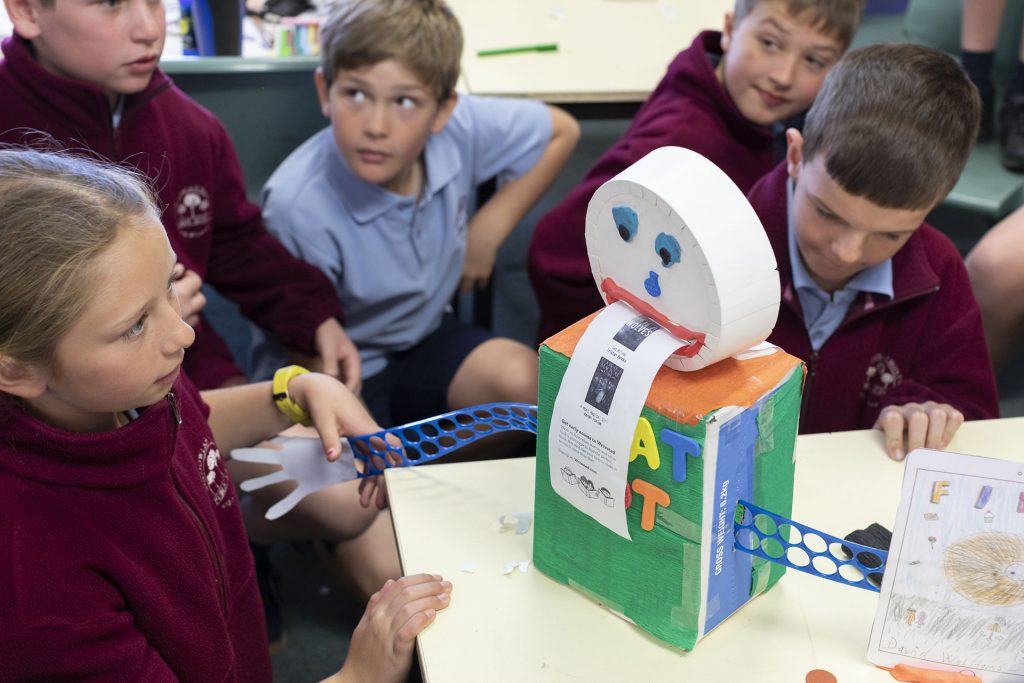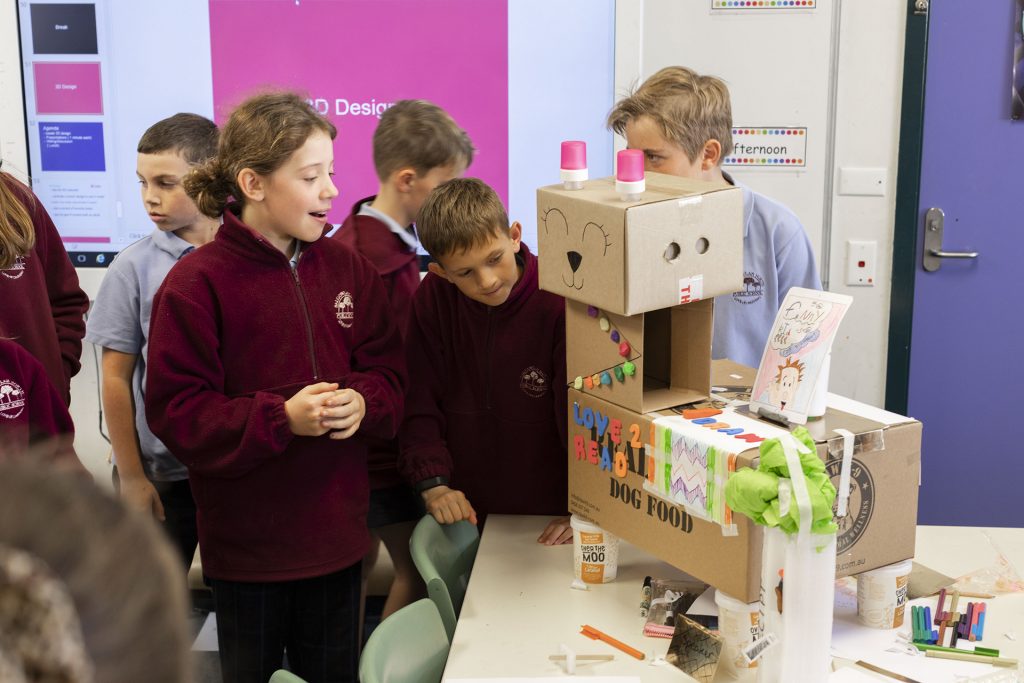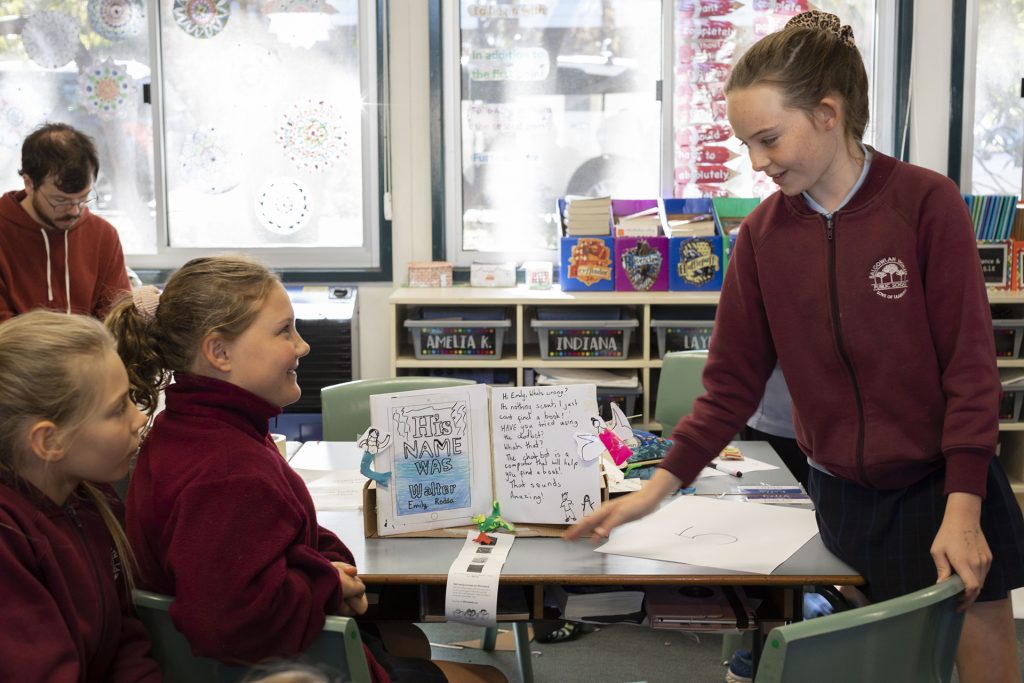 " Hi Emily is anything wrong?
It's nothing Scout, I just can't find a book.
Have you tried using the chatbot?
What's that?
The chatbot is a computer that will help you find a book!
That sounds amazing "
Explanation written on Chatbot Design 5.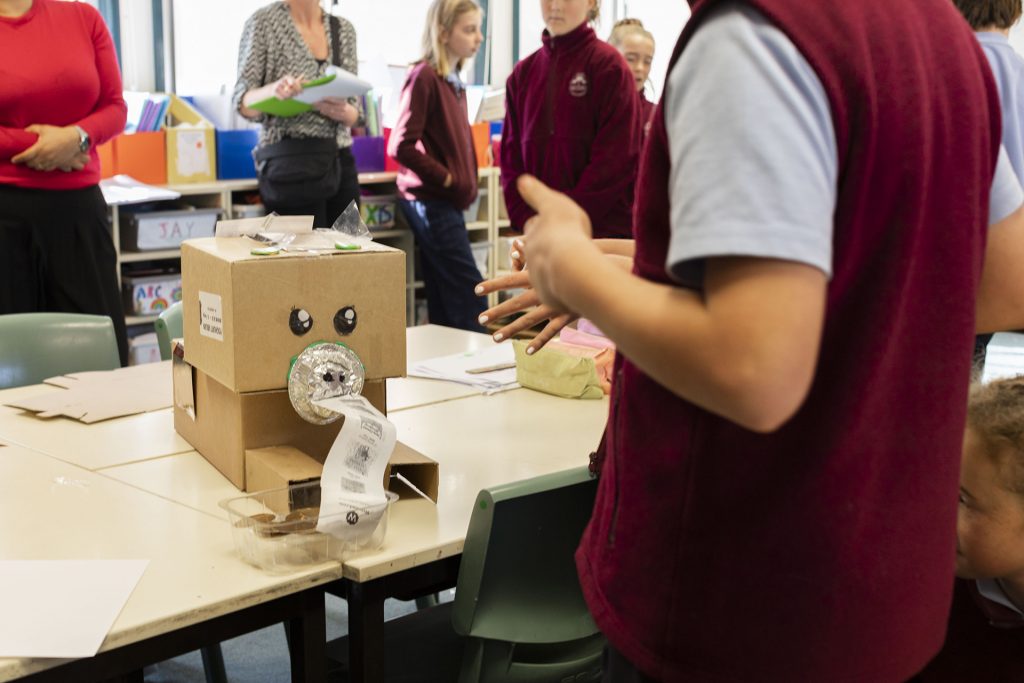 There were some patterns that emerged in the workshop around successful chatbot characteristics:
Personality goes a long way
The children responded really well to personality and expression in the designs. Facial expressions and other anthropomorphic features made the chatbot feel like it was truly there to offer friendly help. One chatbot even had arms to put around the user once a book recommendation had been printed!
Humour and surprise was engaging
Unexpected interactions and thermal prints emerging from funny and er… unexpected places were really enjoyed. One design required the user to pull the tail on the chatbot to let the recommendations print, while another required the user shoot a ball through a hoop to 'hoop-a-book'
Children loved discussing their book discoveries
The students enjoyed being asked their opinion and being in charge of decision making, both in the workshop, and in the digital chatbot prototype itself. Part of the design process involved one person from each group printing out their book recommendations via the existing lego prototype. Children were definitely printing more than one list for their group – my assumption is that they liked being asked questions by the chatbot and then receiving a personalised recommendation. Part of the appeal is that the chatbot is genuinely interested in what they value, and uses this information to make suggestions.
While others were waiting their turn with the chatbot, they would comment on the book recommendations for their friend, "I've read that one, it's really good." An entire queue of students would be talking about which books in the list they had read, and which they enjoyed. I was pleasantly surprised that a conversational interface could encourage conversation amongst children.
"Where young people believe books are socially acceptable, they're more likely to read and have a positive attitude toward reading"
– Dr Margaret Merga, Ten Ways Teacher Librarians Improve literacy in schools, The Conversation
The research stage for Wriveted is nearly over. As well as the Children's Design Workshop, we've asked parents and children about their favourite books, we've surveyed librarians on the manner in which they organise children's books. We are in the process of validating the manner in which we have described books using tags. The next stage requires applying the research to design the development of the chatbot. We'll need the help and feedback of children's book lovers everywhere, if you are interested in getting involved please drop me a line – meena@wriveted.com
Photography by Joy Lai.
Special thanks to: Paula Bray, Pauline Fitzgerald, Paul Bewley, Joy Lai, Deborah Horsley, Christina Vidot, Stuart King and the year 5 students at Balgowlah North Public School.